Auto Palet Levellers
Specifications
Capacity -2000kg

Compressed height - 240

Extended height - 770

Weight - 280kg
FULLY AUTOMATIC SPRING-ACTUATED UNIT
Ideal for most applications

The mechanical model provides the widest load ranges without any need for adjustment. With inherent stability and no power sources or connections, it is virtually maintenance-free. The turnable is easily rotated even when fully loaded and allows for nearside loading without walking.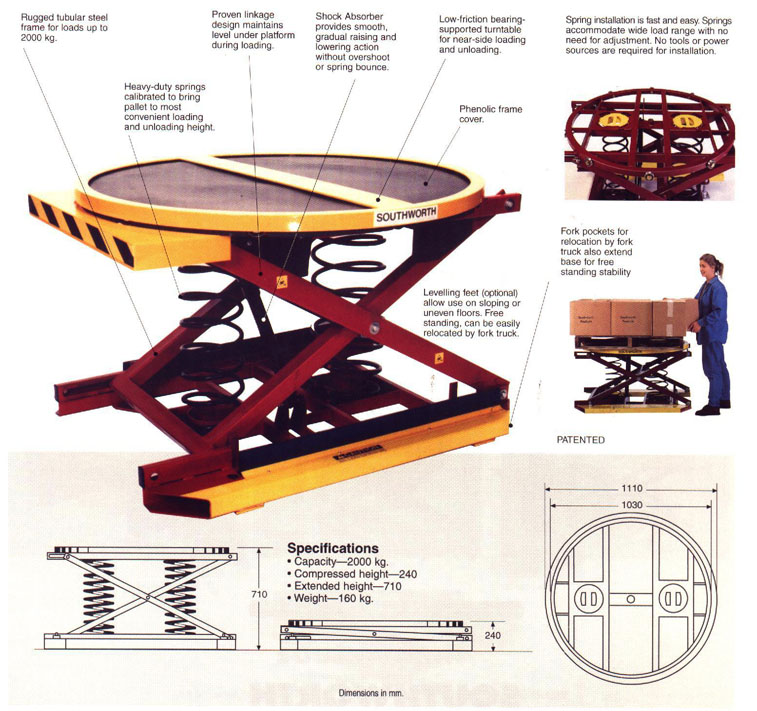 These pockets also extend the base for stability without the need for bolting down. The permanent spring provides an extra measure of safety by supporting the unloaded turntable in the event of accidental air loss from the airbag.
AF Engineering
Unit 7 Beechlawn Industrial Complex,
Dublin 12, Ireland.
Tel: 01 456 6797
Fax: 01 456 6099
Email:[email protected]